Diploma in Medical Record & Health Information
The head of the Diploma in Medical Record and Health Information
DR. dr. ZAENAL SUGIYANTO M.Kes
Welcome to the Diploma in Medical Record and Health Information study program within the Faculty of Health Science at Universitas Dian Nuswantoro (Udinus) in Semarang. We earnestly hope for continuous health and success, seeking divine blessings from the Almighty God. Our aspirations are accompanied by prayers and the sincere expectation of His support. These spiritual pillars reinforce our unwavering commitment to excel as Medical Recorders and Health Information Workers, dedicated to the utilization of information technology and entrepreneurship, within the realm of healthcare facilities. To prove our commitment, we always innovate our learning models which are fostered by proficient and experienced lecturers along with proper infrastructures to learn.
With the support of various laboratories, including the Medical Record Laboratory, Health and Diseases Research (KKPMT) Lab, Anatomy and Physiology Lab, Statistics and Reporting Lab, Computer Lab, and Language Lab, our graduates are expected to be highly skilled and fully prepared to compete with graduates from different universities in the healthcare industry. Additionally, we have established collaborations with industry partners, including public health centers, and private, and public hospitals. These facilities serve as valuable locations for our students and lecturers to practice, conduct research, and offer services.
To facilitate students' comprehension of medical record studies, we provide off-campus mentoring sessions involving both senior and junior students. These sessions are designed to assist them in addressing various college-related challenges even before they consult with their lecturers. As part of our commitment to our alumni, we maintain a strong emotional connection and offer ongoing support through our career center unit. We also engage in collaborative efforts with industries for employment opportunities and regularly organize job fairs.
The Program Coordinator of the Diploma in Medical Record and Health Information
DR. dr. ZAENAL SUGIYANTO, M.Kes
DIPLOMA IN MEDICAL RECORD & HEALTH INFORMATION
Vision
Menjadi pilihan utama dalam bidang rekam medis dan informasi kesehatan yang menghasilkan lulusan terampil, bermartabat dan berdaya saing global berbasis teknologi dan kewirausahaan tahun 2021
Mission
1. Menyelenggarakan pendidikan rekam medis dan informasi kesehatan yang bermutu dengan bekal penguasaan teknologi dan berjiwa kewirausahaan
2. Melaksanakan penelitian di bidang rekam medis dan informasi kesehatan dengan membangun masyarakat ilmiah dilingkungan dosen dan mahasiswa serta menumbuh kembangkan kreatifitas teknologi dan kewirausahaan
3. Melaksanakan pengabdian kepada masyarakat melalui kerjasama dengan para pihak pemangku kepentingan di bidang kesehatan
4. Membangun kerjasama dengan fasilitas pelayanan kesehatan, masyarakat industri pengguna lulusan dan lembaga terkait untuk menunjang tri dharma perguruan tinggi
DIPLOMA IN MEDICAL RECORD & HEALTH INFORMATION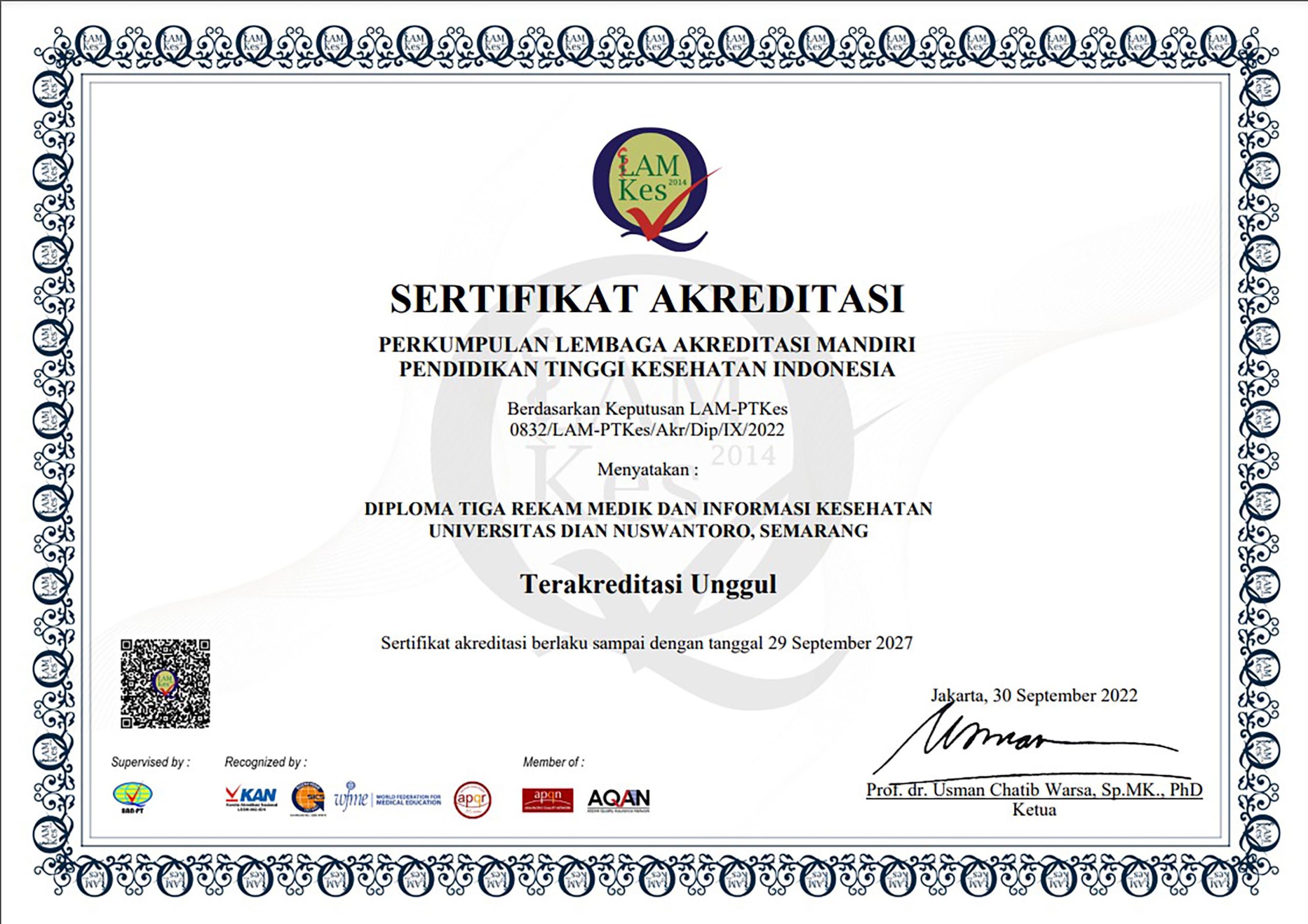 Why You Should Enroll in our Medical Record & Information Program?
Proficiency
Designing, implementing, and developing software to manage medical data.
Being able to make Hospital statistic report.
Determining diseases and treatment coding.
Controlling manual system or electronic medical record.
Able to manage health facilities index data in both manual and electronic way.
Future Job Prospects
Health Center
Health Clinic
Laboratories
State-owned agency that runs in the realm of health
Medical Record Consultant
Regional Public Hospital
Outcome
Becoming a staff who is proficient in utilizing software applications regarding information system and medical record.
Being a staff who excel in systems management of medical record data.
Becoming a coder of diseases and treatment.
Qualified to be a unit manager of medical record.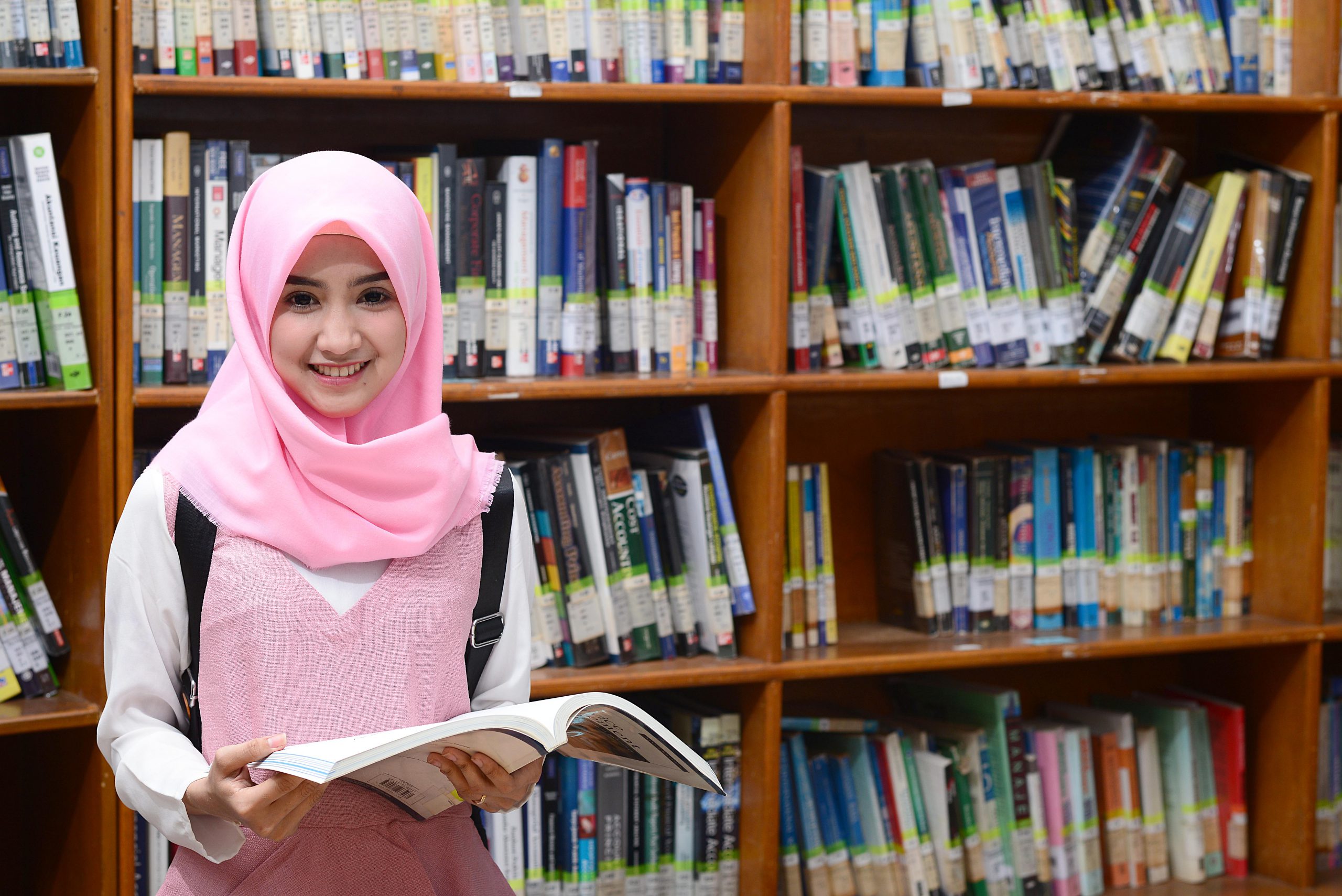 DIPLOMA IN MEDICAL RECORD & HEALTH INFORMATION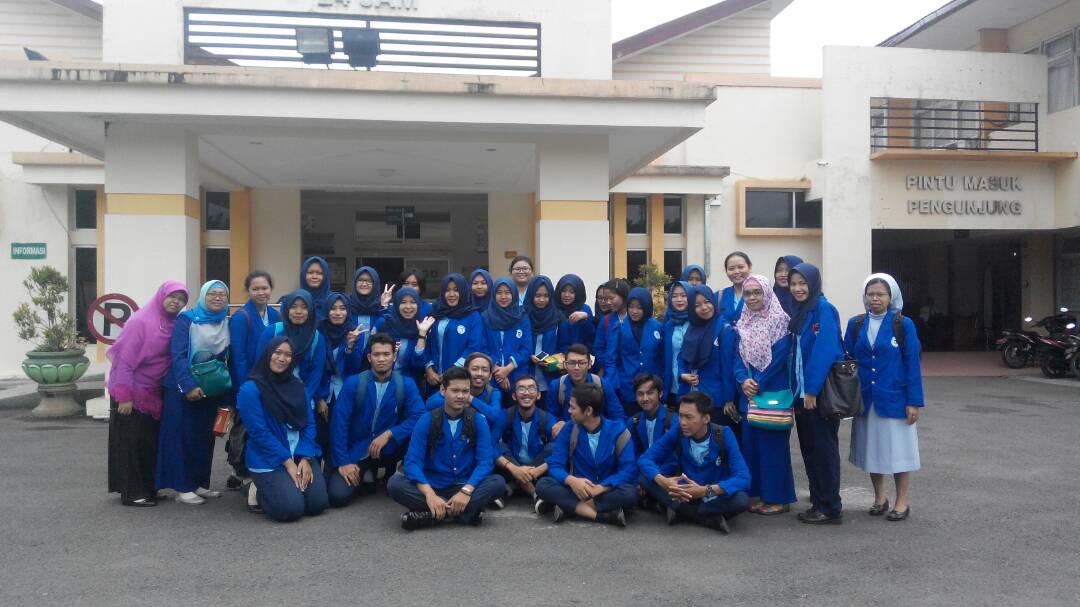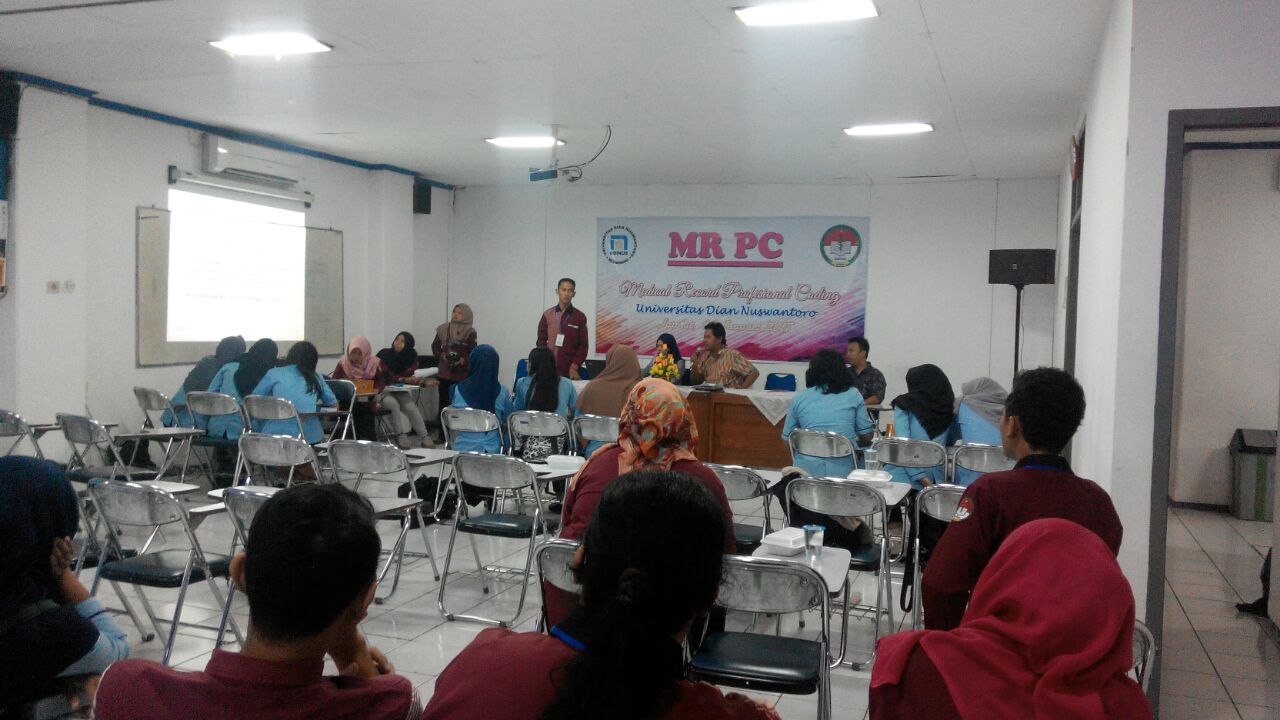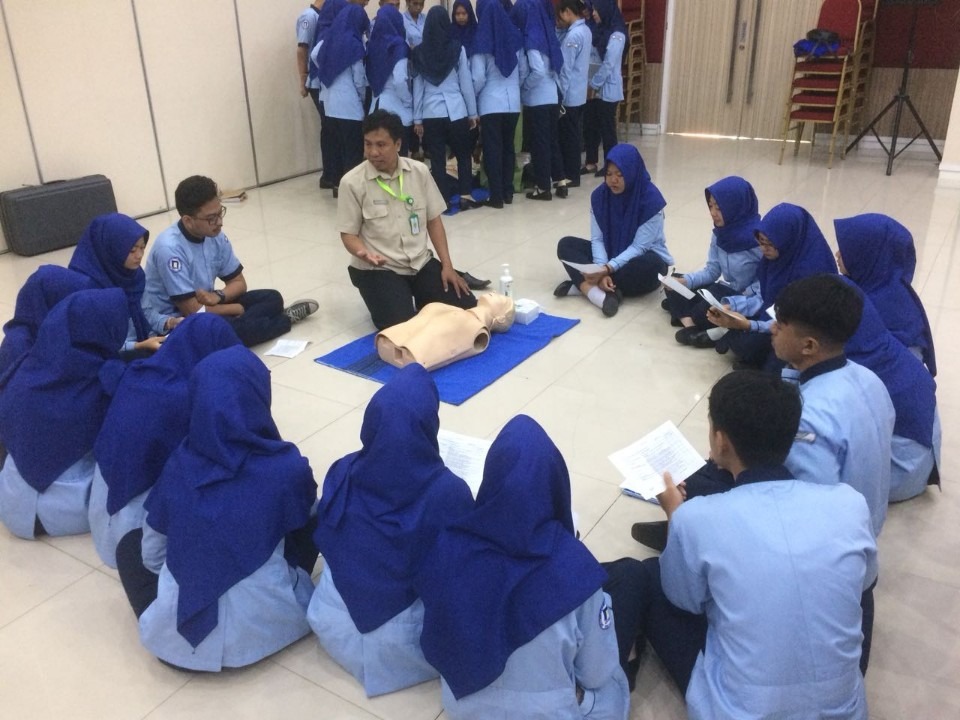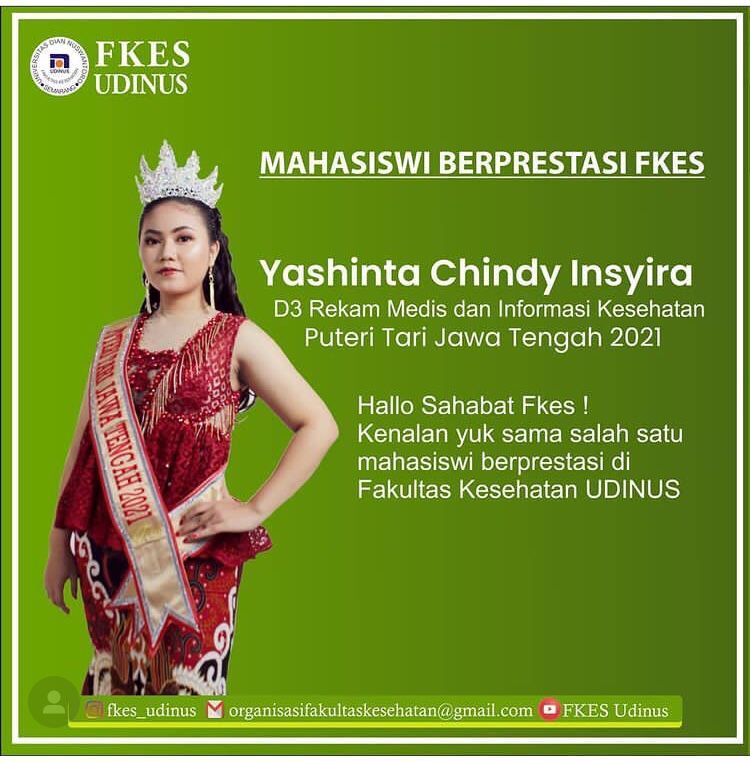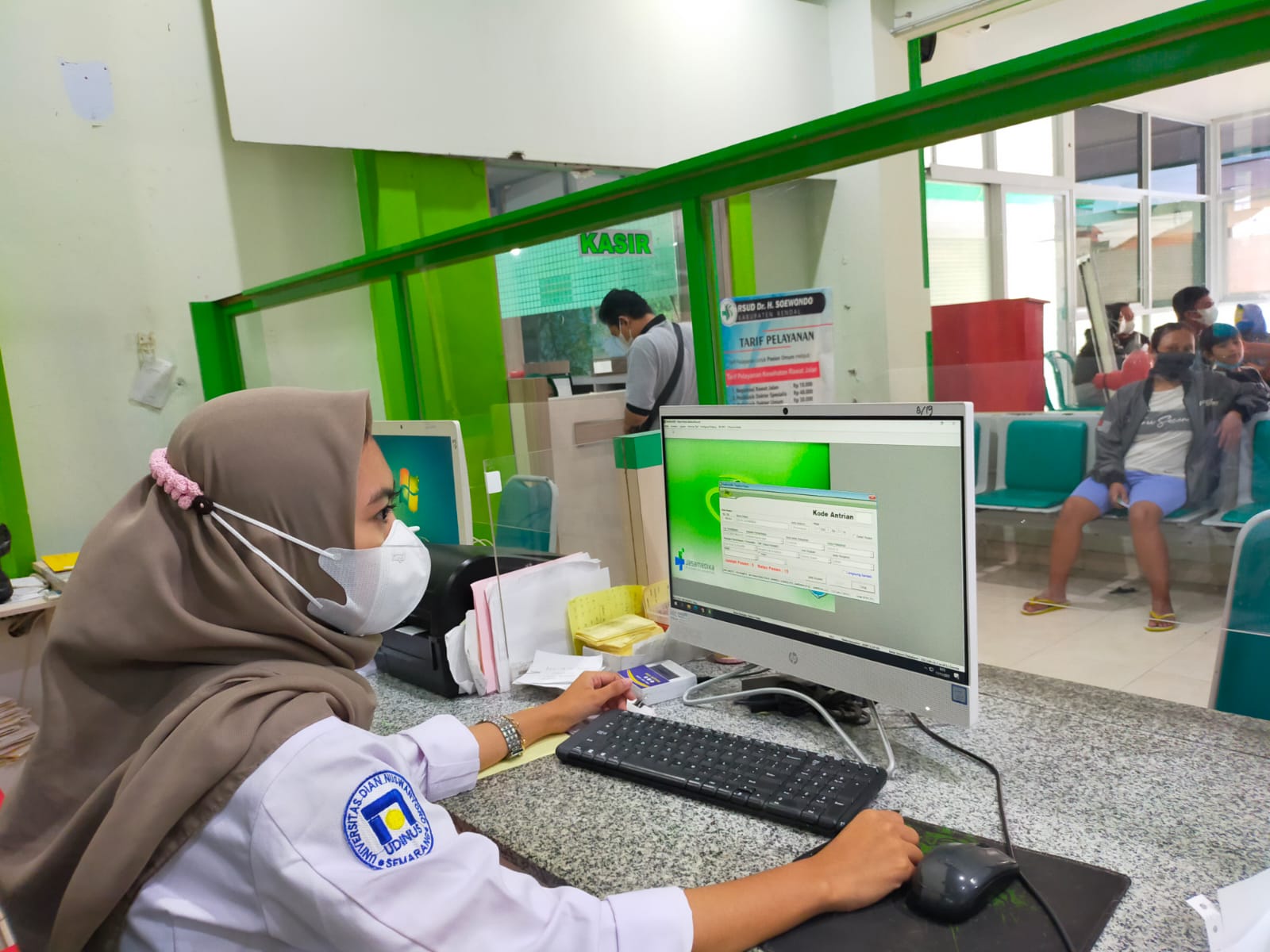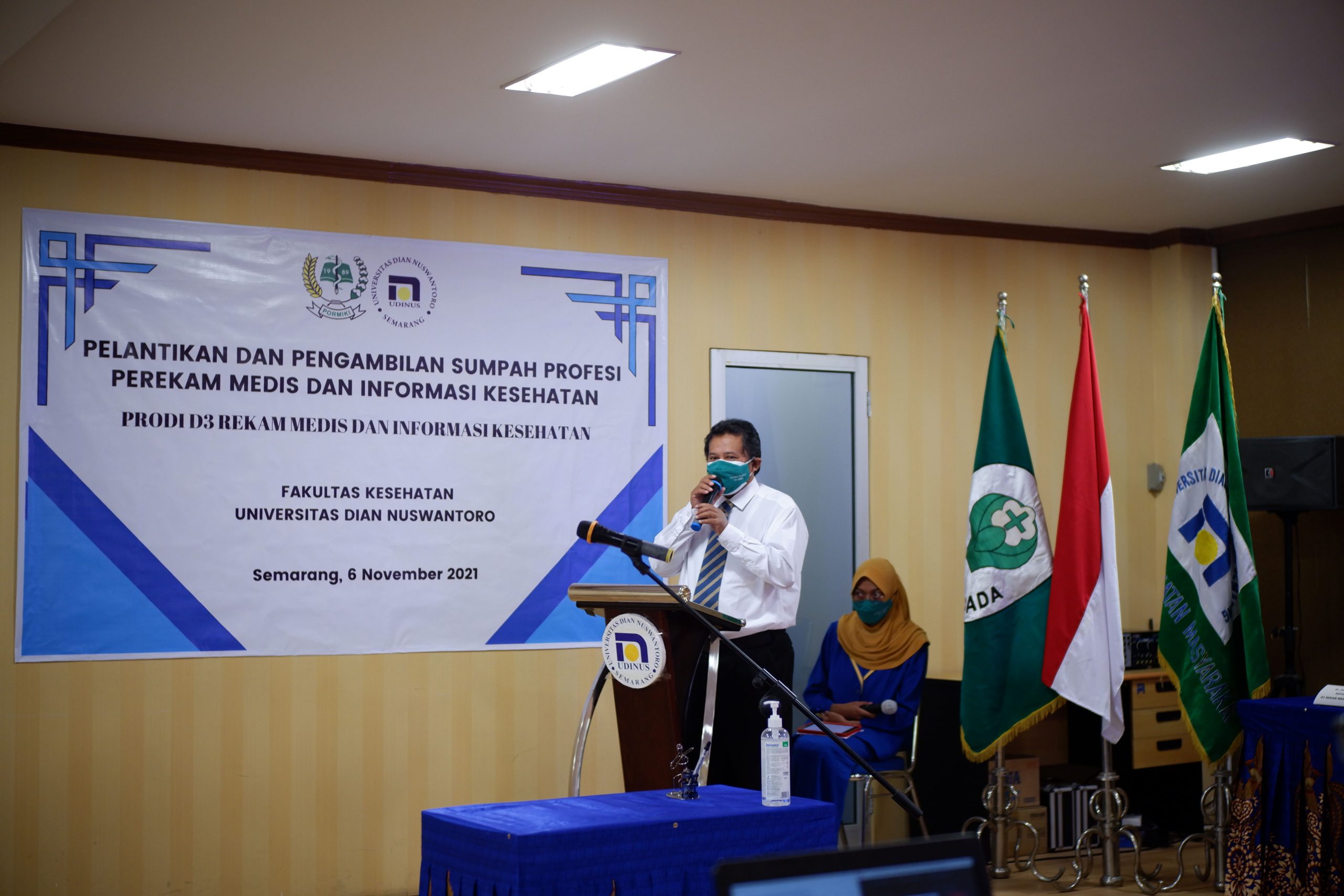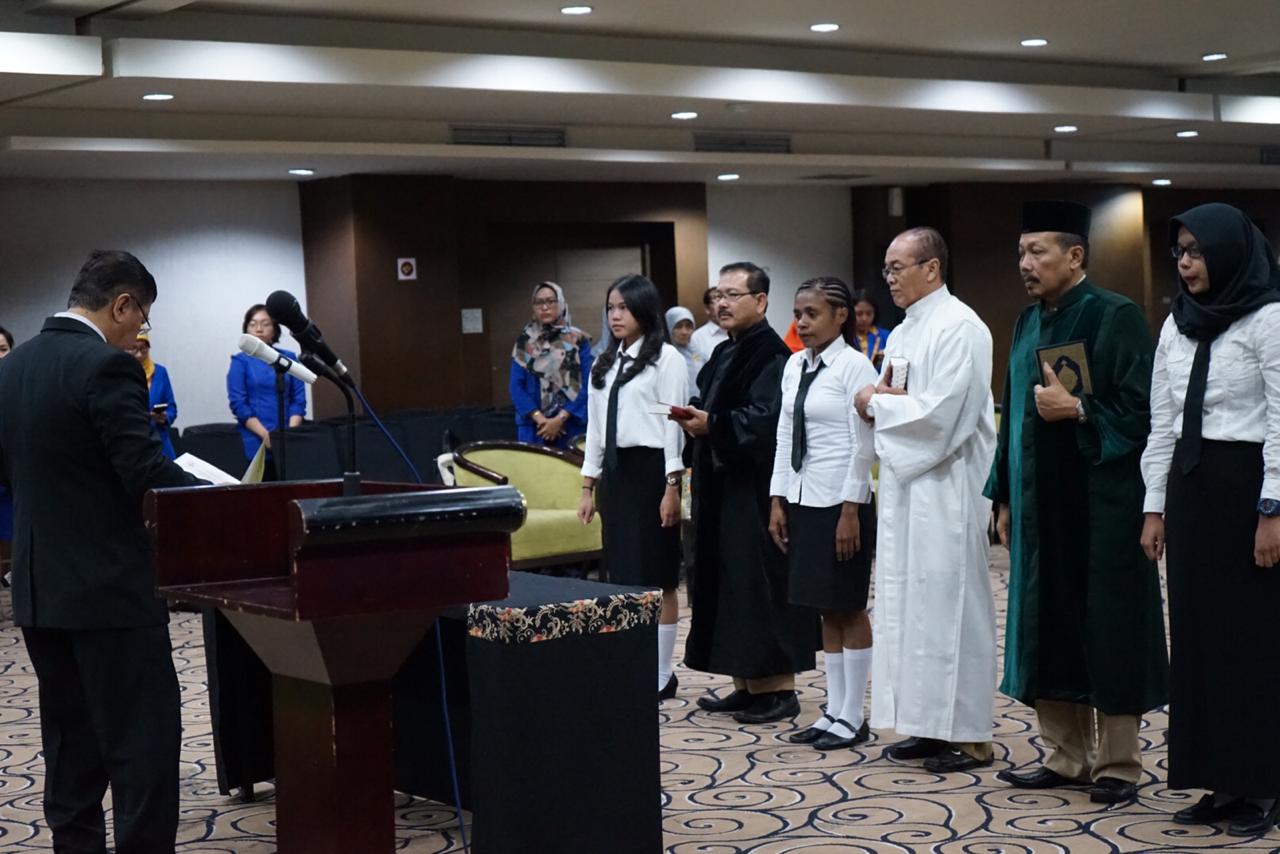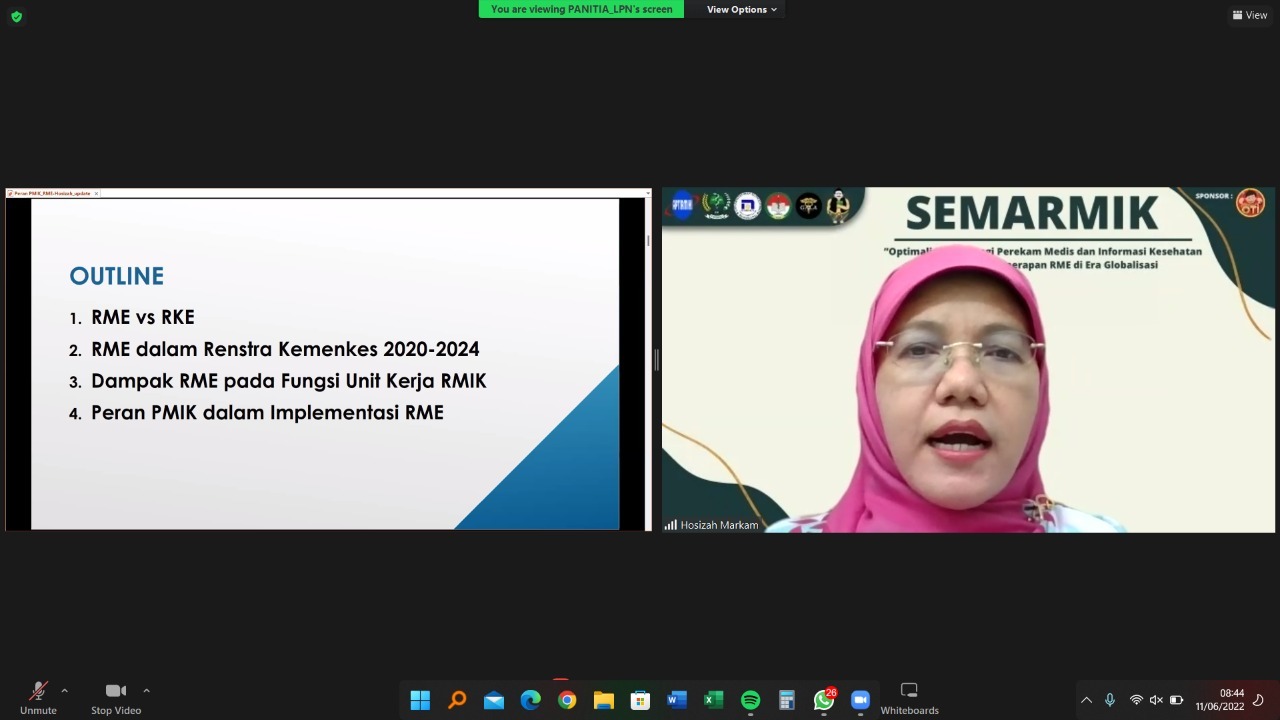 DIPLOMA IN MEDICAL RECORD & HEALTH INFORMATION
| No | Kode | Mata Kuliah | SKS | Semester |
| --- | --- | --- | --- | --- |
| 1 | U201704 | PENGANTAR TEKNOLOGI INFORMASI | 2 | 1 |
| 2 | U201701 | Dasar Kewirausahaan | 2 | 1 |
| 3 | N201707 | PENDIDIKAN PANCASILA | 2 | 1 |
| 4 | D22.7103 | Konsep dasar Biostatistik | 2 | 1 |
| 5 | N201701 | Bahasa Indonesia | 2 | 1 |
| 6 | D22.7104 | Teknik Komunikasi dan Pelayanan Prima | 2 | 1 |
| 7 | D22.7102 | Pengantar Kodifikasi dan Kodifikasi terkait Sistem Muskuloskeletal, respirasi dan cardiovascular | 4 | 1 |
| 8 | D22.7101 | Konsep Dasar Rekam Medis | 2 | 1 |
| 9 | DF00002 | Pengembangan Karakter | 2 | 1 |
| 10 | N2017055 | PENDIDIKAN AGAMA HINDU | 2 | 2 |
| 11 | N201706 | PENDIDIKAN KEWARGANEGARAAN | 2 | 2 |
| 12 | D22.7203 | Manajemen Database | 2 | 2 |
| 13 | N201705 | PENDIDIKAN AGAMA | 2 | 2 |
| 14 | D22.7202 | Algoritma dan Logika Pemograman | 2 | 2 |
| 15 | N201702 | Bahasa Inggris | 2 | 2 |
| 16 | D22.7201 | Aplikasi Perangkat Lunak di Sarana Kesehatan | 2 | 2 |
| 17 | D22.7204 | Manajemen Rekam Medis | 2 | 2 |
| 18 | D22.7205 | Kodefikasi terkait Sistem Pencernaan dan Endokrin | 2 | 2 |
| 19 | N2017051 | PENDIDIKAN AGAMA ISLAM | 2 | 2 |
| 20 | D22.7206 | Organisasi dan Manajemen URM | 2 | 2 |
| 21 | N2017052 | PENDIDIKAN AGAMA KATOLIK | 2 | 2 |
| 22 | D22.7207 | Kodefikasi terkait Sistem Pengindraan, syaraf, gangguan jiwa dan perilaku | 2 | 2 |
| 23 | N2017053 | PENDIDIKAN AGAMA KRISTEN | 2 | 2 |
| 24 | N2017054 | PENDIDIKAN AGAMA BUDHA | 2 | 2 |
| 25 | DF00001 | Bahasa Inggris 2 | 2 | 3 |
| 26 | D22.7310 | Praktek Lapangan 1 | 3 | 3 |
| 27 | D22.7306 | Sistem Manajemen Mutu | 2 | 3 |
| 28 | U201702 | Start Up Business | 2 | 3 |
| 29 | D22.7302 | Rekayasa Perangkat Lunak | 2 | 3 |
| 30 | D22.7311 | Komunikasi data dan Jaringan Komputer | 2 | 3 |
| 31 | D22.7304 | Kodefikasi Terkait Sistem Genitourinaria dan Reproduksi | 0 | 3 |
| 32 | D22.7303 | Farmakologi | 2 | 3 |
| 33 | D22.7301 | Desain dan Manajemen Formulir | 2 | 3 |
| 34 | D22.7307 | Epidemiologi | 2 | 3 |
| 35 | D22.7308 | Hukum Kesehatan dan Etika Profesi | 2 | 3 |
| 36 | D22.7403 | Metode Penelitian Kesehatan | 3 | 4 |
| 37 | D22.7505 | Kodifikasi terkait sistem genitourinari dan reproduksi | 3 | 4 |
| 38 | D22.7402 | Akreditasi dan manajemen resiko | 2 | 4 |
| 39 | D22.7407 | Kodefikasi terkait Penyakit Infeksi dan Neoplasma | 2 | 4 |
| 40 | D22.7411 | Statistik Pelayanan Kesehatan | 3 | 4 |
| 41 | D22.7408 | Kodefikasi terkait Cidera, Keracunan dan Penyebab Luar | 2 | 4 |
| 42 | D22.7412 | Praktek Lapangan 2 | 3 | 4 |
| 43 | D22.7404 | Pengelolaan Anggaran URM | 2 | 4 |
| 44 | D22.7406 | Sistem Pembiayaan Kesehatan | 2 | 4 |
| 45 | D22.7405 | Sistem Pembiayaan Kesehatan | 2 | 4 |
| 46 | D22.7309 | Analisa dan Perancangan Sistem Informasi Kesehatan | 2 | 4 |
| 47 | D22.7401 | Perencanaan Unit Kerja RM | 3 | 4 |
| 48 | D22.7512 | Rekam Medis Elektronik | 2 | 5 |
| 49 | D22.7511 | Datamining Pelayanan Kesehatan | 2 | 5 |
| 50 | D22.7504 | Magang | 4 | 5 |
| 51 | D22.7510 | Mutu Pelayanan rekam medis | 2 | 5 |
| 52 | D22.7409 | Kodefikasi Morbiditas dan Mortalitas | 2 | 5 |
| 53 | D22.7514 | PRAKTEK LAPANGAN 3 | 3 | 5 |
| 54 | D22.7515 | PRAKTEK LAPANGAN 4 | 3 | 5 |
| 55 | D22.7508 | Seminar Proposal | 2 | 5 |
| 56 | DF00003 | Sistem Informasi Geografis | 2 | 5 |
| 57 | D22.7509 | Kapita Selekta RM | 2 | 5 |
| 58 | D22.7503 | Karya Tulis Ilmiah | 4 | 6 |
| 59 | D22.7603 | Karya Tulis Ilmiah | 4 | 6 |