Faculty of Econmics & Business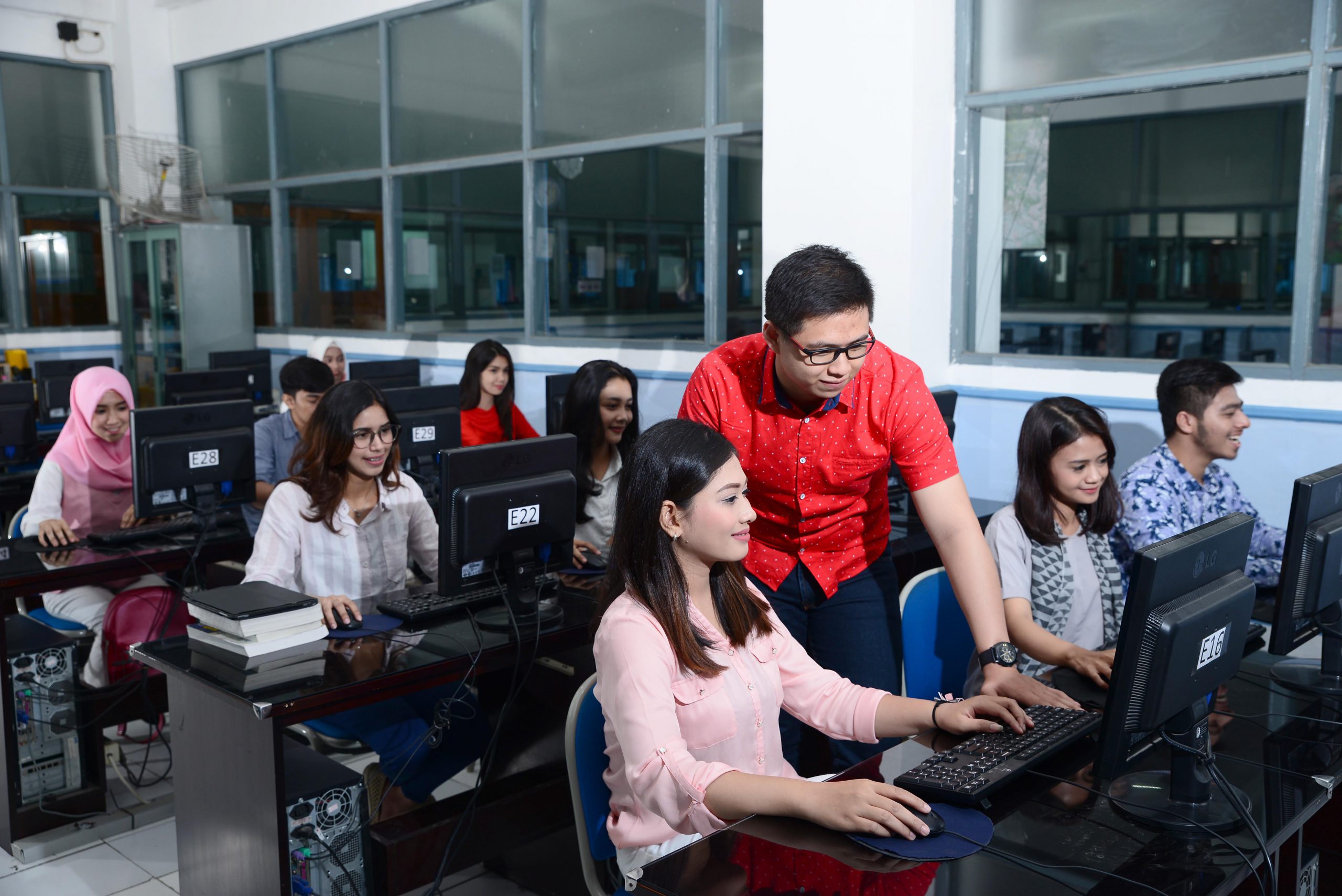 Description of the Faculty of Economics & Business
The Faculty of Economics and Business offers education to students in the fields of economics and business. This department is designed for students to become professionals with the capability to keep up with the intense rapid pace of both the current and the future eras in the dynamic industry and business adversities.
The alumni of this faculty are guided to be brilliant, well-mannered, and possess various skills that can be beneficial for different kinds of institutions, not only the public but also private institutions at national and international levels. Our faculty has undergone intensive partnerships with several international universities including businesses and industries to unite the skill gap between universities and the business sector. The Department of Economics and Business offers four study programs: Bachelor of Management with 'Superior' National Accreditation, Bachelor of Accounting with 'Superior' National Accreditation, Master of Management with 'Superior' National Accreditation, and Ph.D. Program in Management with 'Good' National Accreditation. Universitas Dian Nuswantoro is generally accredited as 'Superior,' signifying a remarkable achievement. This accomplishment shows that UDINUS is one of only 15 universities to hold a 'Superior' accreditation among the 4,600 universities in Indonesia.
Dekan Fakultas Ekonomi & Bisnis 2020-2024
Prof. Vincent Didiek Wiet Aryanto, MBA. Ph.D
Vision
"Commitment to become the foremost choice of Economics and Business Faculty based on Information Technology, aiming for vibrancy in entrepreneurship and a globally insightful approach by the year 2026."
Mission
Serving as the point of reference for student candidates who wish to pursue their studies at Universitas Dian Nuswantoro Semarang, in the accounting and management fields.
Becoming a prominent source of high-quality professionals and entrepreneurs on both the national and international levels. As a result, the Economics and Business Faculty stands as a priority for institutions seeking to recruit exceptional workforces. Our success is gauged by ensuring that 80% of our graduate secure quality employment within six months of completing their studies.
Developing into a high-quality department that forms partnerships with both private and public institutions while ensuring gratification from stakeholders within the education community.
Embedding passion toward entrepreneurship to students and nurturing their personal growth, as well as a global perspective.
Facilities
Economics and IT-based learning
Laboratories (Accounting, Stock Exchange, language, and management)
Certification (Myob, Assurance, CA, and CPA)
Goals
Generating academic graduates who are proficient in accounting, information technology management, and entrepreneurship
Enhancing the competence of graduates in the business industry
Encouraging students to graduate on time
Engaging in research and outreach programs aligned with community needs and technological advancements
Improving faculty members' capacity in the learning process and advanced studies
Developing the collaboration with business industry, alumni, and national or even international institutions
Bachelor of Management at Kediri Campus