THE Applied Bachelor of Hotel Management
Ketua Program Studi Pengelolaan Perhotelan – D4
Dr. NENI KURNIAWATI S.S.,M.Hum.
Welcome to the Hotel Management Study Program at Universitas Dian Nuswantoro (Udinus).
In accordance with the continuous growth of the hotel industry, the need for a skilled workforce in hospitality has become increasingly evident. According to data from the Central Bureau of Statistics, the demand for human resources in this sector is higher than the available supply.
In order to address that problem, Udinus is committed to producing professionals for the hospitality industry. Through careful planning and preparation, Udinus offers the Hotel Management Study Program to the public. Additionally, Udinus collaborates closely with industry experts to elevate the quality of education in this field. Moreover, we have partnered with internationally recognized hotels to provide students with valuable on-the-job training opportunities.
Don't be hesitant to enroll at Udinus. We believe that students in the Hotel Management Program will excel in the era of the ASEAN Economic Community (AEC) due to our program, which we view as a place to foster professionalism.
The Head of the Applied Bachelor of Hotel Management
Dr. Neni Kurniawati S.S.,M.Hum
Applied Bachelor of Hotel Management
Vision
Menjadi Departemen Manajemen Hotel yang Unggul Berbasis Teknologi Informasi dan Komunikasi dan Kewirausahaan
Mission
1. Menyelenggarakan pendidikan di bidang pengelolaan perhotelan dengan menjunjung tinggi moralitas, kewirausahaan, dan semangat kebangsaan.
2. Menyelenggarakan penelitian untuk mengembangkan ilmu pengetahuan dan menyelesaikan permasalahan masyarakat di bidang pengelolaan perhotelan.
3. Menyelenggarakan pengabdian kepada masyarakat di bidang pengelolaan perhotelan.
4. Menyelenggarakan kerja sama dengan berbagai macam institusi dan dinas yang berhubungan dengan kepariwisataan
Why You Should Enroll in Our Hotel Management Program?
Proficiency
Developing a Study Program of Hotel Management to fulfill the global demand for emerging proficient graduates and devout to the almighty god.
Offering services in education, learning experience, and improvement of the Hospitality Management through research activity for the future graduates of the Applied Bachelor of Hotel Management.
Implementing the principles of Hospitality, entrepreneurial mindset, and Information Technology and Communication as well as foreign languages understanding, particularly in English, Japanese, and Mandarin Languages so that the Hotel Management Program will become the center of superior study program.
Enhancing workforce professionalism that can possibly make themselves to be fully dedicated to the public, especially Hotel Management.
Future Job Prospects
Front Office Manager

Housekeeping Manager

F&B Manager

Public Relation Manager

Customer Service Manager

Cruiseship Manager

Accounting Manager

Human Resource Manager

Marketing Manager

Guest Relation Officer
Outcome
First Year: Front Line Assistant
Second Year: Consultant
Third Year: Supervisor
Fourth Year: Manager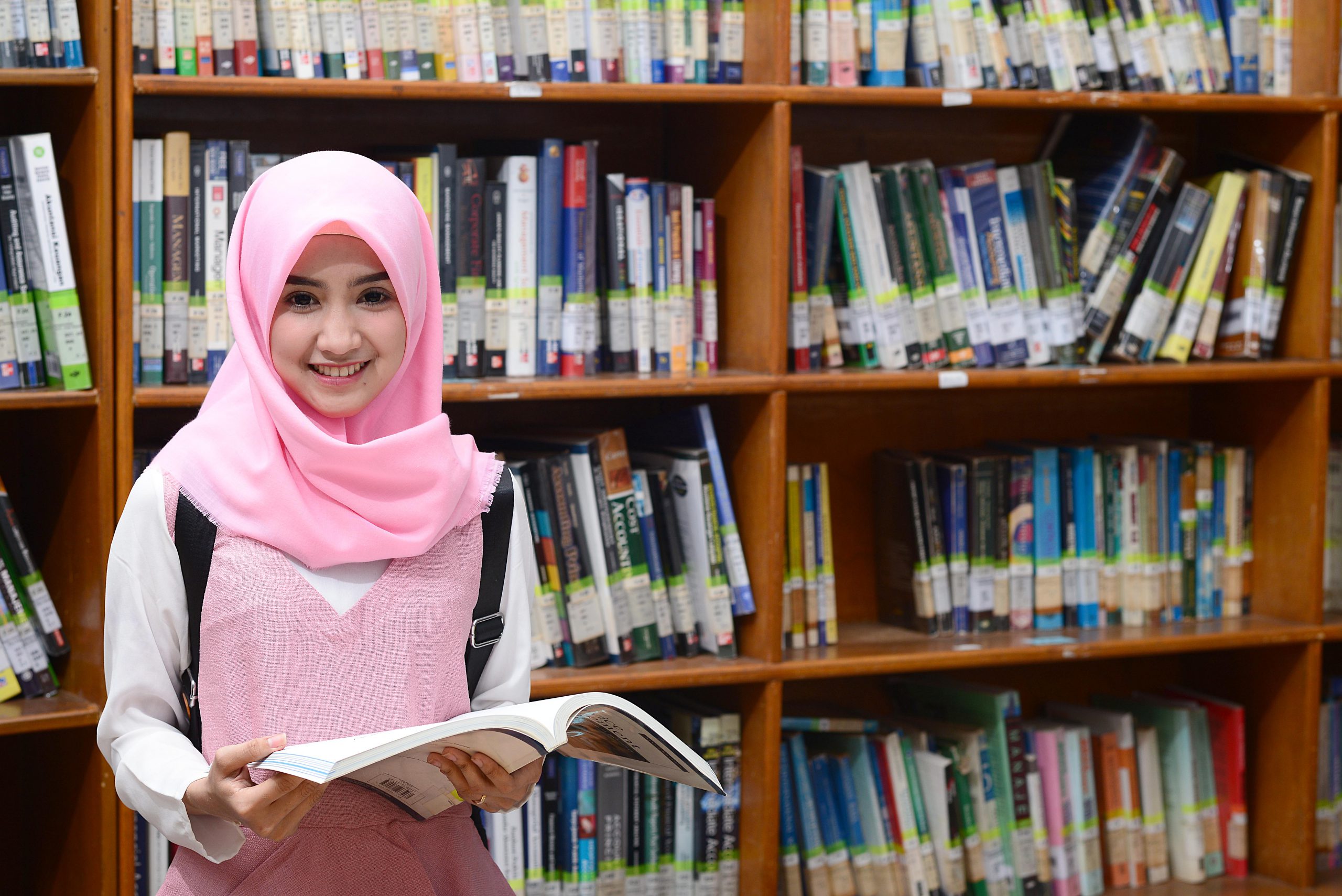 Applied Bachelor of Hotel Management
| No | Kode | Mata Kuliah | SKS | Semester |
| --- | --- | --- | --- | --- |
| 1 | C13.03102 | GENERAL ENGLISH FOR HOSPITALITY AND TOURISM | 2 | 1 |
| 2 | C13.02103 | INTRODUCTION TO HEALTH, SAFETY AND RISK | 2 | 1 |
| 3 | C13.05101 | HOUSEKEEPING | 2 | 1 |
| 4 | C13.03101 | GENERAL CASHIER | 2 | 1 |
| 5 | C13.02102 | INTRODUCTION TO MEETING, INCENTIVE, CONVENTION, AND EXHIBITION | 2 | 1 |
| 6 | C13.02104 | INTRODUCTION TO TOURISM AND HOSPITALITY INDUSTRY | 2 | 1 |
| 7 | C13.14606 | General French for Tourism and Hospitality | 2 | 1 |
| 8 | C13.06101 | FOOD AND BEVERAGE | 2 | 1 |
| 9 | C13.01201 | BASIC FINANCE MANAGEMENT | 2 | 1 |
| 10 | C13.04101 | FRONT OFFICE | 2 | 1 |
| 11 | U201704 | PENGANTAR TEKNOLOGI INFORMASI | 2 | 1 |
| 12 | C13.05301 | HOUSEKEEPING SUPERVISORY | 2 | 2 |
| 13 | C13.06702 | BARISTA AND BARTENDER ASSESSMENT | 2 | 2 |
| 14 | C13.06302 | FOOD HYGIENE AND SANITATION | 2 | 2 |
| 15 | C13.10301 | STATISTICS | 2 | 2 |
| 16 | C13.09401 | INTRODUCTION TO HOTEL INFORMATION SYSTEM | 2 | 2 |
| 17 | C13.01501 | PATISSERIE | 2 | 2 |
| 18 | C13.04301 | FRONT OFFICE SUPERVISORY | 2 | 2 |
| 19 | C13.06301 | FOOD AND BEVERAGE SUPERVISORY | 2 | 2 |
| 20 | C13.12601 | CROSS CULTURAL UNDERSTANDING | 2 | 2 |
| 21 | C13.09302 | PROFESIONAL ENGLISH FOR HOTEL OPERATION | 2 | 2 |
| 22 | C13.03401 | GENERAL MANDARIN FOR HOSPITALITY AND TOURISM | 2 | 2 |
| 23 | C13.01507 | LEADERSHIP | 2 | 3 |
| 24 | C13.02301 | INTRODUCTION TO INFORMATION TECHNOLOGY | 2 | 3 |
| 25 | C13.01401 | FINANCE MANAGEMENT | 2 | 3 |
| 26 | C13.06401 | FOOD AND BEVERAGE MANAGEMENT | 2 | 3 |
| 27 | C13.10402 | SALES AND MARKETING MANAGEMENT | 2 | 3 |
| 28 | C13.02101 | TOURISM AND HOSPITALITY MANAGEMENT INFORMATION SYSTEM | 2 | 3 |
| 29 | C13.08601 | TOEIC | 2 | 3 |
| 30 | C13.10401 | GUEST RELATION OFFICER PRACTICE | 2 | 3 |
| 31 | C13.03402 | GENERAL JAPANESE FOR HOSPITALITY AND TOURISM | 2 | 3 |
| 32 | C13.05401 | HOUSEKEEPING MANAGEMENT | 2 | 3 |
| 33 | C13.10403 | HUMAN RESOURCE MANAGEMENT | 2 | 3 |
| 34 | C13.04401 | FRONT OFFICE MANAGEMENT | 2 | 3 |
| 35 | U201701 | Dasar Kewirausahaan | 2 | 3 |
| 36 | C13.04201 | FRONT DESK PRACTICE | 4 | 4 |
| 37 | C13.05201 | ROOM PRACTICE | 4 | 4 |
| 38 | C13.07201 | REPORT ON BASIC JOB TRAINING | 4 | 4 |
| 39 | C13.05202 | PUBLIC AREA PRACTICE | 4 | 4 |
| 40 | C13.06202 | RESTAURANT OPERATION PRACTICE | 4 | 4 |
| 41 | C13.06201 | BAR OPERATION PRACTICE | 4 | 4 |
| 42 | C13.05203 | LAUNDRY PRACTICE | 4 | 4 |
| 43 | C13.06203 | BANQUET | 4 | 4 |
| 44 | C13.07202 | REPORT SEMINAR ON BASIC JOB TRAINING | 4 | 4 |
| 45 | C13.04202 | CONCIERGE PRACTICE | 4 | 4 |
| 46 | C13.04203 | ONE STOP SERVICE PRACTICE | 4 | 4 |
| 47 | C13.04602 | REVENUE MANAGEMENT | 2 | 5 |
| 48 | N201701 | Bahasa Indonesia | 2 | 5 |
| 49 | C13.05601 | ROOM DIVISION MANAGEMENT | 2 | 5 |
| 50 | C13.01506 | ACCOUNTING | 2 | 5 |
| 51 | N201707 | PENDIDIKAN PANCASILA | 2 | 5 |
| 52 | C13.01607 | QUALITY MANAGEMENT SYSTEM | 2 | 5 |
| 53 | C13.01502 | TAX ANALYSIS | 2 | 5 |
| 54 | C13.01505 | RESEARCH METHODOLOGY | 2 | 5 |
| 55 | C13.01503 | BUSINESS ETHICS | 2 | 5 |
| 56 | C13.04603 | LEGAL ISSUES IN TOURISM AND HOSPITALITY | 2 | 5 |
| 57 | C13.01504 | STRATEGIC MANAGEMENT | 2 | 5 |
| 58 | N2017052 | PENDIDIKAN AGAMA KATOLIK | 2 | 6 |
| 59 | C13.01602 | RESTAURANT AND BAR MANAGEMENT | 2 | 6 |
| 60 | N2017054 | PENDIDIKAN AGAMA BUDHA | 2 | 6 |
| 61 | N2017053 | PENDIDIKAN AGAMA KRISTEN | 2 | 6 |
| 62 | N2017055 | PENDIDIKAN AGAMA HINDU | 2 | 6 |
| 63 | N2017056 | PENDIDIKAN AGAMA KONG HU CHU | 2 | 6 |
| 64 | C13.04601 | JOB ASSESSMENT AND CERTIFICATION | 2 | 6 |
| 65 | C13.01603 | HOTEL OPERATIONAL ANALYSIS | 2 | 6 |
| 66 | C13.01605 | HOSPITALITY COST CONTROL | 2 | 6 |
| 67 | C13.01604 | PROPERTY MANAGEMENT | 2 | 6 |
| 68 | C13.01601 | ACCOMMODATION BUSINESS PLANNING | 2 | 6 |
| 69 | N201705 | PENDIDIKAN AGAMA | 2 | 6 |
| 70 | C13.06701 | FOODPRENEURSHIP | 2 | 6 |
| 71 | N201702 | Bahasa Inggris | 2 | 6 |
| 72 | N201706 | PENDIDIKAN KEWARGANEGARAAN | 2 | 6 |
| 73 | C13.01606 | ENVIRONMENT MANAGEMENT SYSTEM | 2 | 6 |
| 74 | N2017051 | PENDIDIKAN AGAMA ISLAM | 2 | 6 |
| 75 | C13.04503 | RESERVATION | 4 | 7 |
| 76 | C13.05501 | ORDER TAKING AND HOUSEKEEPING ADMINISTRATION | 4 | 7 |
| 77 | C13.07502 | REPORT SEMINAR ON SUPERVISORY JOB TRAINING | 4 | 7 |
| 78 | C13.06502 | BANQUET COORDINATOR | 4 | 7 |
| 79 | C13.04502 | BELL CAPTAIN PRACTICE | 4 | 7 |
| 80 | C13.05502 | HOUSEKEEPING ROOM SUPERVISORY | 4 | 7 |
| 81 | C13.06501 | FOOD AND BEVERAGE COORDINATOR | 4 | 7 |
| 82 | C13.05503 | PUBLIC AREA SUPERVISORY | 4 | 7 |
| 83 | C13.07501 | REPORT ON SUPERVISORY JOB TRAINING | 4 | 7 |
| 84 | C13.04501 | FRONT OFFICE SUPERVISORY PRACTICE | 4 | 7 |
| 85 | C13.06503 | BAR CAPTAIN PRACTICE | 4 | 7 |
| 86 | C13.13801 | FINAL PROJECT | 6 | 8 |