Bachelor of Visual and Communication Design
The head of the Visual and Communication Design Program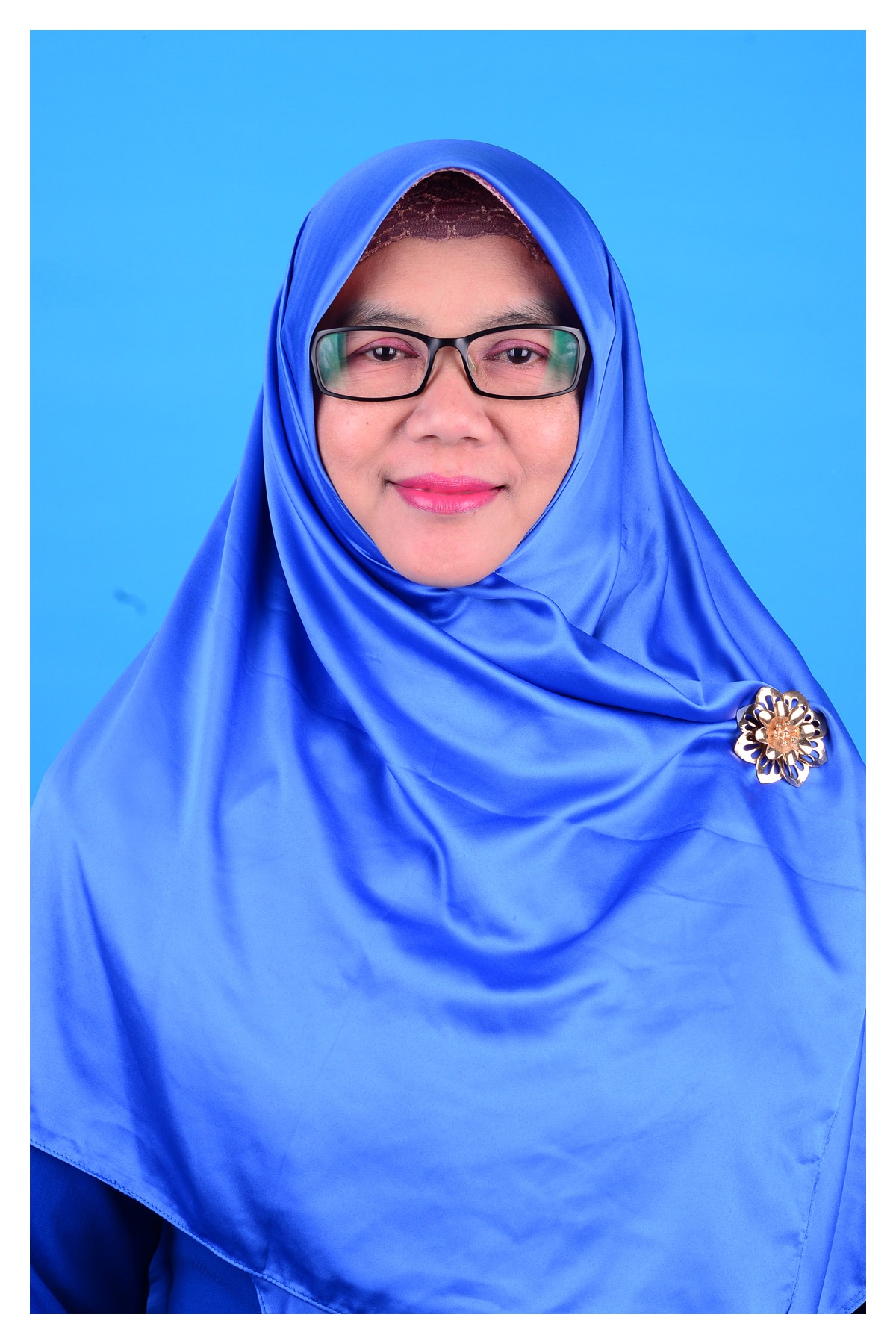 Ir. Siti Hadiati Nugraini, M.Kom, Ph.D
(0686.11.1997.139)
Assalamualaikum warrahmatullahi wabarakatuh
Welcome to the website of the Visual and Communication Design program in the Computer Science Department at Universitas Dian Nuswantoro (Udinus). Our program has a long history of excellence. In 2006, we received accreditation under Decree No. 4067/D/T/2006, issued by the Director General of Higher Education at the Ministry of Education and Culture (DIKTI). From 2007 to 2015, we made significant improvements and achieved the 'A' accreditation score from the National Accreditation Body for Higher Education (BAN-PT), as stated in Decree No. 1151/SK/BAN-PT/Akred/S/XI/2015, dated November 14th, 2015. In 2020, we proudly maintained our 'A' accreditation, which will remain valid until 2025.
The Visual and Communication Program at Udinus offers four concentrations including graphic design, creative promotion, creative multimedia, and game technology. We provide a supportive atmosphere where students can improve and expand their creative innovation and ideas in the realm of visual communication design. We guarantee to ensure our graduates are at the front line in order to align the usage of recent technology with traditional design, as well as understand relationship changes between creative practice and the local community. We also take part in balancing strategic and critical thinking by emerging innovations in the related field of visual and communication design for students.
Our study program has many successful alumni as well as network practitioners who excel in a variety of studio design, production houses or companies, and multimedia, including proficients such as creative designers, art directors, web designers, photographers, illustrators, and animators.
Wassalamualaikum warrahmatullahi wabarakatuh
The Head of the Visual and Communication Design Bachelor's Program
Ir. Siti Hadiati Nugraini, M.Kom, Ph.D
The Bachelor of Visual and Communication Design
Vision
"Becoming the foremost choice of the Visual and Communication Design Program as well as multimedia technology in Indonesia that excel with an entrepreneurial mindset by the year 2026"
Mission
Initiating a high-quality education based on arts and information technology to emerge superior graduates who are capable enough to professionally enhance and implement their knowledge.

Maintaining the relation and relevance of the whole academic activity by engaging in collaborations both domestically and internationally, with the purpose of ensuring graduates acquire an entrepreneurial mindset and thrive in global competition.

Organizing research dissemination in the field of visual and communication design and multimedia technology through scientific publication, exhibition, and community service.
The Bachelor of Visual and Communication Design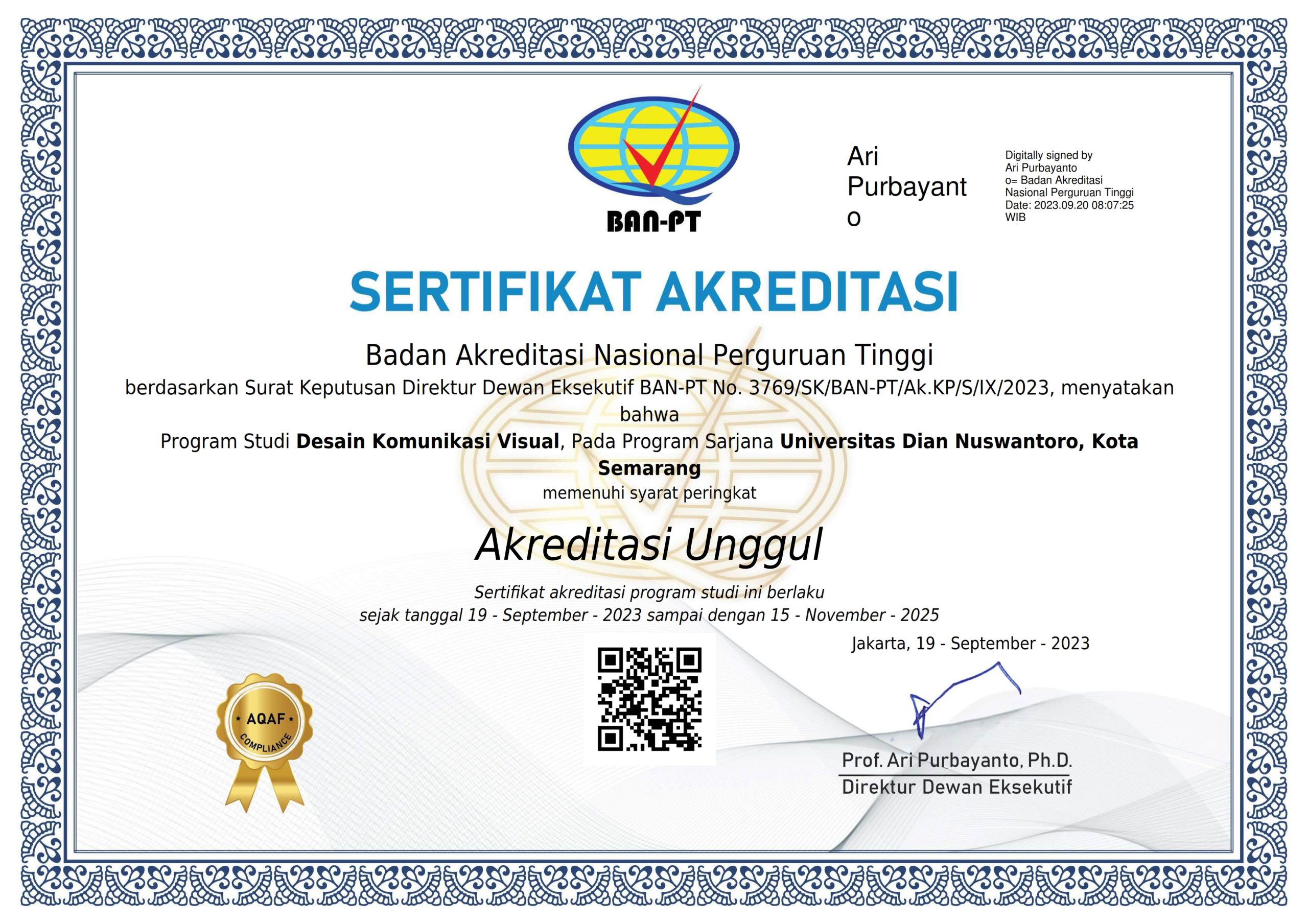 The Bachelor of Visual and Communication Design
Graphic Designer
A proficient who design visual elements such as graphic, illustration, and layout, to create efficient and interesting visual communication. Graphic designers use software namely Adobe Photoshop, Illustrator, or InDesign to create designs within media including printing, website, social media, advertisement, and more. They also determine the design principles like composition, colors, typography, and visual hierarchy to achieve a clear message for the audience.
Photographer
A person who has the skills to capture images using a camera. Their primary role is to create visually appealing images, convey messages, preserve valuable moments, or document the beauty of the natural world and other subjects. Photographers have flexible job prospects across different sectors, including journalism, weddings, nature photography, fashion, product photography, and more. They possess a deep understanding of photographic techniques, maintain their tools, and are equipped with artistic talent and creativity to master composition, lighting exposure, and other elements, resulting in stunning and captivating photographs.
Copy Writer
Experts in writing promotion and advertisement texts. Their primary job is to create writing content that seems engaging and persuasive for marketing purposes. Copywriters construct ideas and messages that persuade the audience to do certain things, including registration, purchasing products, or service subscriptions. They also make sure that those messages are suitable with the name of the product and the target audience. Copywriters can work in several media such as printed advertisements, online advertisements, market material, website texts, etc. Having a strong ability to write, creativity, and an understanding of the consumers' psychology is very important in the copywriting job.
Illustrator
An individual who specializes in creating images or illustrations for various media and purposes. To create intriguing images that complement texts or messages, Illustrators use several techniques like hand painting, digital arts, or vector illustrations. Illustrations are used in children's books, magazines, ads, postcards, comics, websites, and a lot more. Illustrators have the capability to deeply understand the combination of colors and visual narration to convey a message or story effectively through images.
Art Director
A professional in the creative industry who's responsible for guiding, planning, and managing visual aspects of creative projects. Art directors mainly focus on developing a visual concept, choosing style and design, creative team coordination, quality supervision, etc.
Creativepreneur
An entrepreneur who combines creativity with business aspects. They focus on creating, developing, and monetizing services or products in accordance with their expertise. Creativepreneurs are often found in several creative sectors, for example, the art industry, design, entertainment, and food. They also combine creative vision with business strategy to generate value and benefit from their creation and usually act as an innovator in a competitive market. In the present digital era, many creativepreneurs use social media to promote and sell their product & services.
The Bachelor of Visual and Communication Design